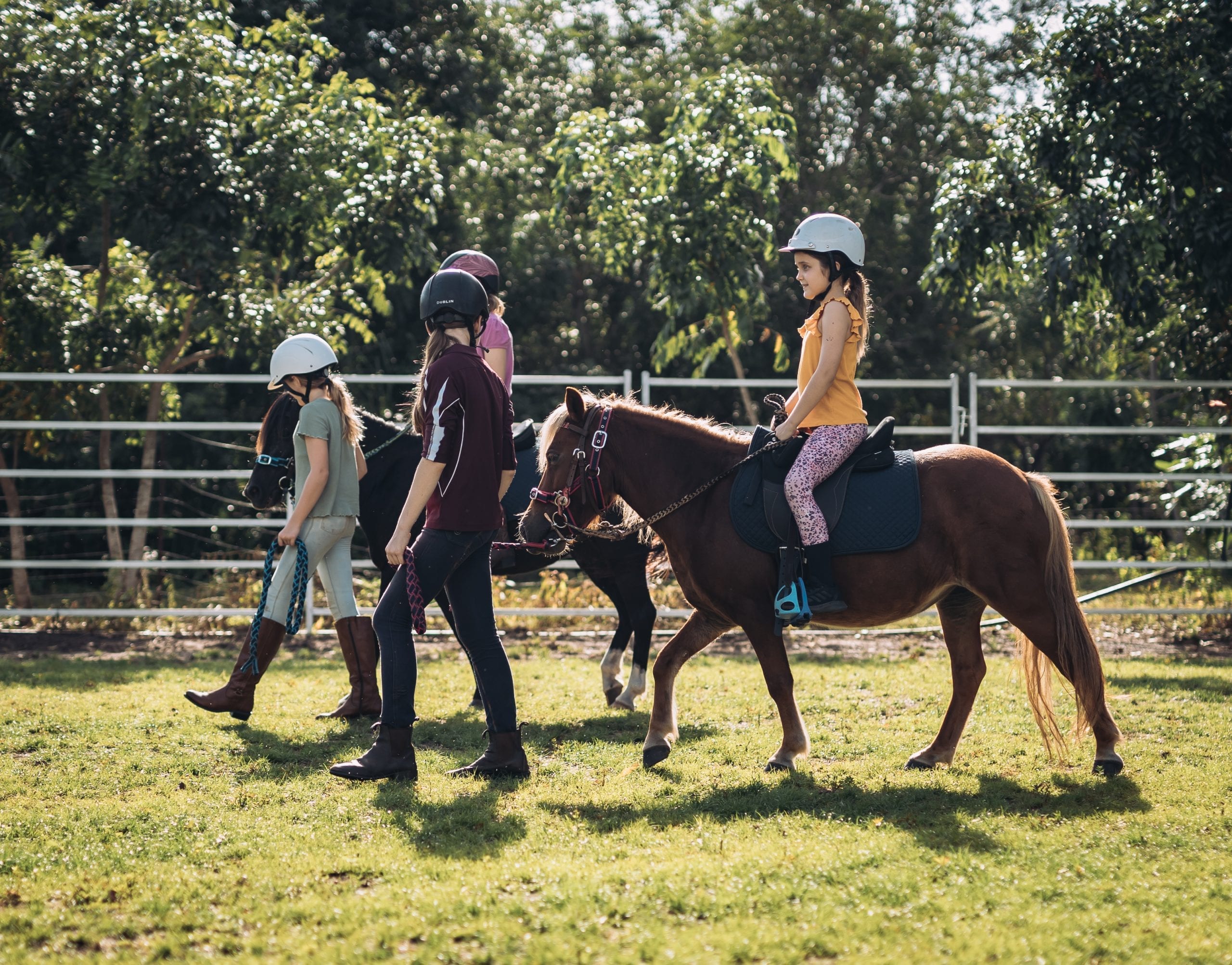 Join Yarraman Territory for horse riding lessons, everything is supplied you just need to come along, bring a great attitude and enjoy riding our horses in a relaxed learning environment.
Don't have a horse but want to learn to ride or have a keen interest in developing your horsemanship? Yarraman Territory has a solution for you! Join founder Marc Gallagher for a lesson in horsemanship and riding held right here in the Top End.
Come to either learn how to ride or hone your skills, we have horses to suit all riding levels.
We can cater for all horse riding goals, whether you want to plod along a trail or strive for equestrian excellence we can help you.
All equipment and horses are supplied
Small Groups of 5 maximum
ONE ON ONE LESSONS
UNDER 13 YEAR OLD LESSONS
OVER 13 YEAR OLD LESSONS
ADULT LESSONS
Their will be an option for a trail ride in the future, a minimum of two lessons must be taken prior to coming on a trail ride.
This course will cover key topics including
horse psychology
how to safely handle horses on the ground
grooming and feeding
riding principles
Lessons held at 150 Burdens Creek road VIRGINIA, NT